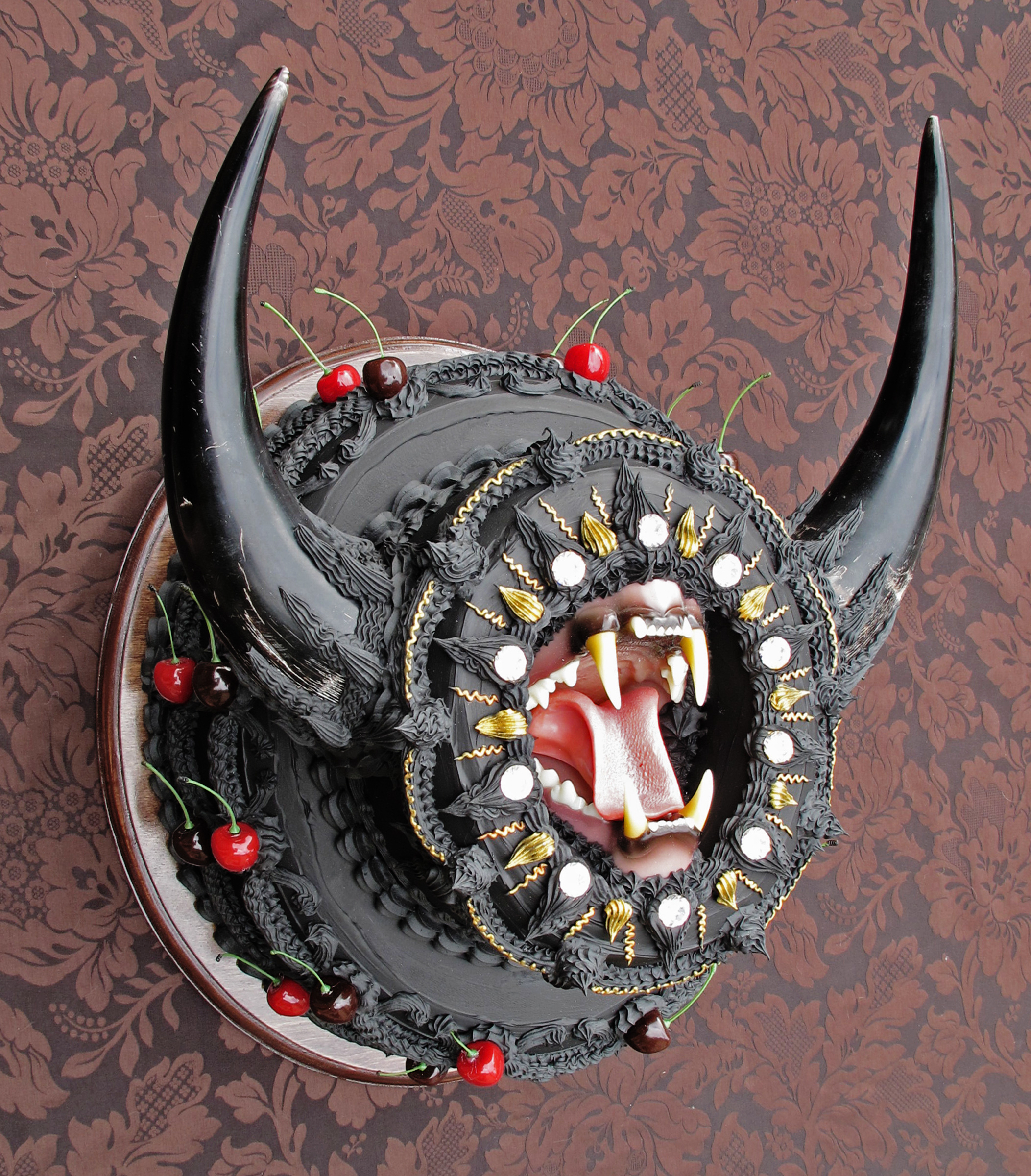 Scott Hove
Sculptor Scott Hove has teamed up with artist Henry Lewis, and experience creator Vanessa Burgundy for the new pop-up "ARTCRIMES." Running Sept. 26 through Oct. 26, the pop-up is late-night only, taking over the gallery annex of Hollywood's Burgundy Room bar from 8 p.m.-midnight, Thursdays through Sundays. The program blends Hove's culptures, the murals of Lewis, and burlesque, dancing, and performance art curated by Burgundy. Hove was previously featured in the "Turn the Page: The First 10 Years of Hi-Fructose" exhibition, Hi-Fructose Collected 3, and Hi-Fructose Vols. 12 and 39.

Henry Lewis

Coco Ono

Coco Ono

During "ARTCRIMES," the curated burlesque performances from Burgundy included Kristina Nekyia, Brynn Route, Coco Ono, Gregory Barnett, and Katrina Kemp at the opening reception. "The first in a series of pop-ups, Artcrimes takes aim at the decay of our society in its servitude to commerce, particularly in this current political paradigm where personality and privilege have replaced the rule of law," a statement says.
See more from the pop-up on their event page.

Scott Hove
Henry Lewis

Scott Hove

Henry Lewis