Sandra de Groot crafts soft armor and ornate headpieces in her macramé "kNOTs" series. When the works adorn models, they are activated in a way that appears both regal and fantastical. Each piece feels independent of any one place or time.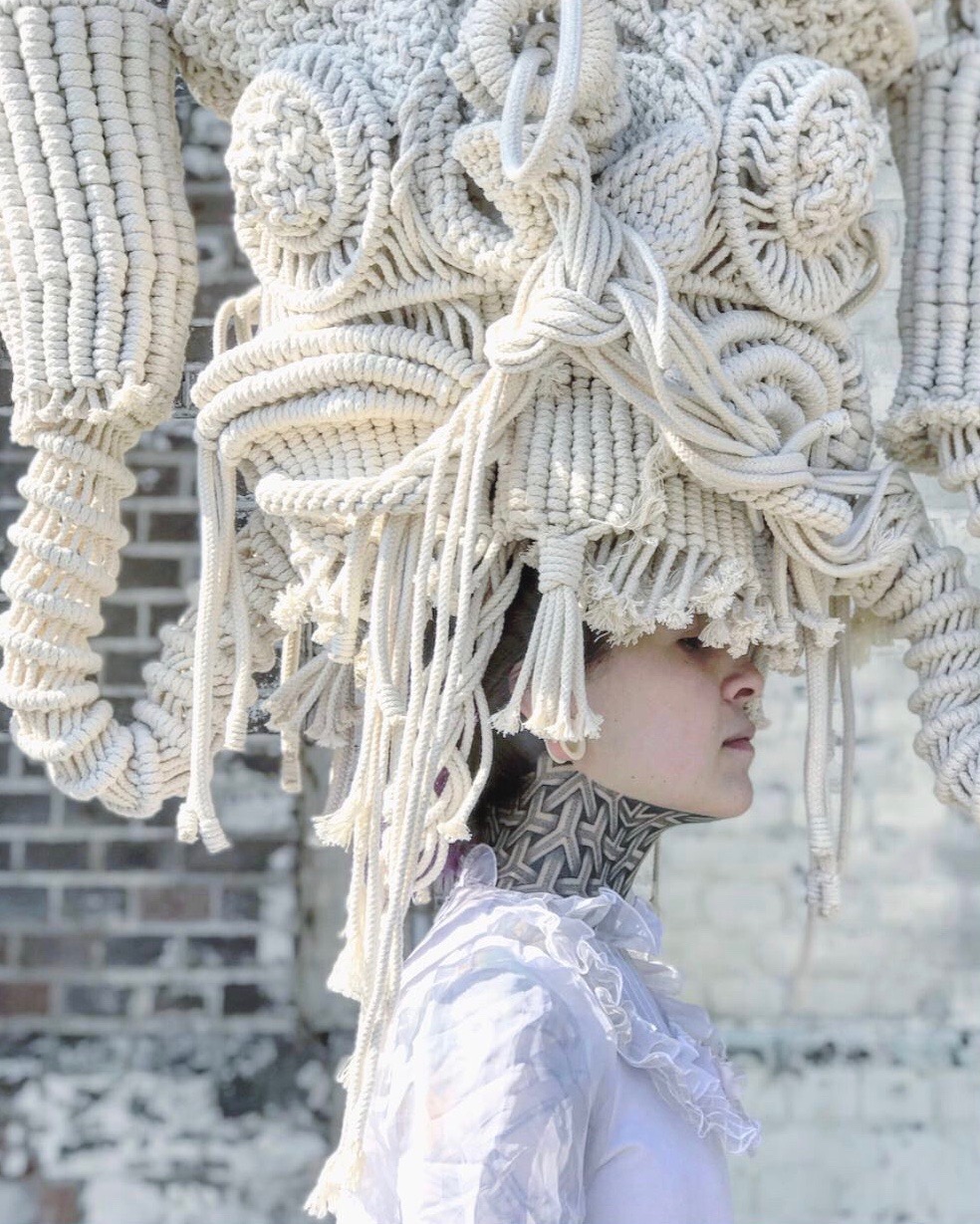 "Each sculpture is knotted by hand and during that process contemporary innovation is generated," the project says. "With her kNOTs installations, it is Sandra's goal to heighten awareness by actually confronting te viewer with large quantities of knots and ropes. This raises questions about time, technique, intensiveness and intensity. And it creates the opportunity for a transparant dialogue between object, viewer and inventor / maker."
See more of her work below.