In his current show at Copro Gallery, Allen Williams offers haunting visions in the form of new paintings and drawings. "The Hidden Light," running through Jan. 11 at the space, features both lush scenes and sparse studies in the artist's mysterious style. Williams was last featured on our site here.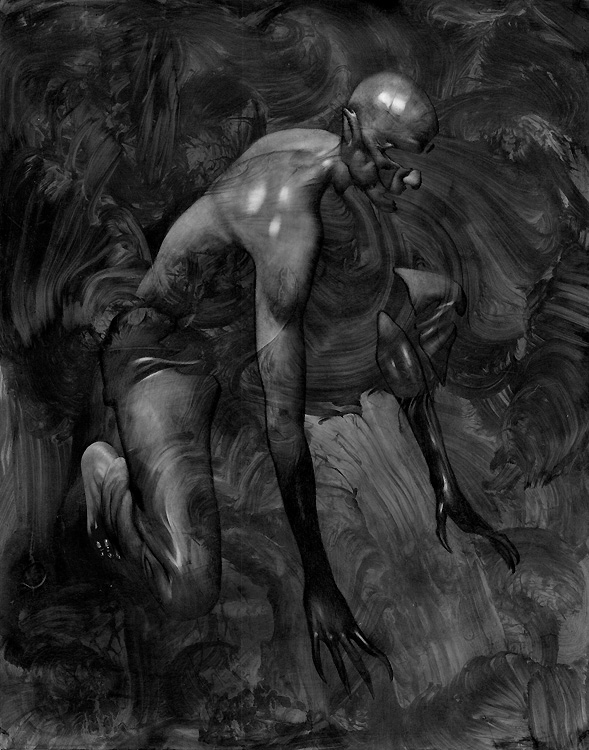 "His drawings and paintings directly respond to his surrounding environment and he uses everyday experiences and objects as a starting point for many of his pieces where the fragility and instability of our seemingly certain reality is questioned," the gallery says. "Allen tries to develop forms that do not follow logical criteria, but are based only on subjective associations and formal parallels; these are meant to incite the viewer to make new personal associations within his work."
See more work on the gallery's site. Williams can be found on the web here.