In his third show at 111 Minna Gallery, Mike Davis offers new whimsical paintings that appear as a continuation of the Northern Renaissance while blending in notes of the artist's own time period. "Crooked as a Dog's Hind Leg" kicks off on Jan. 10 and runs through Feb. 29 at the space. Davis was last featured on our site here.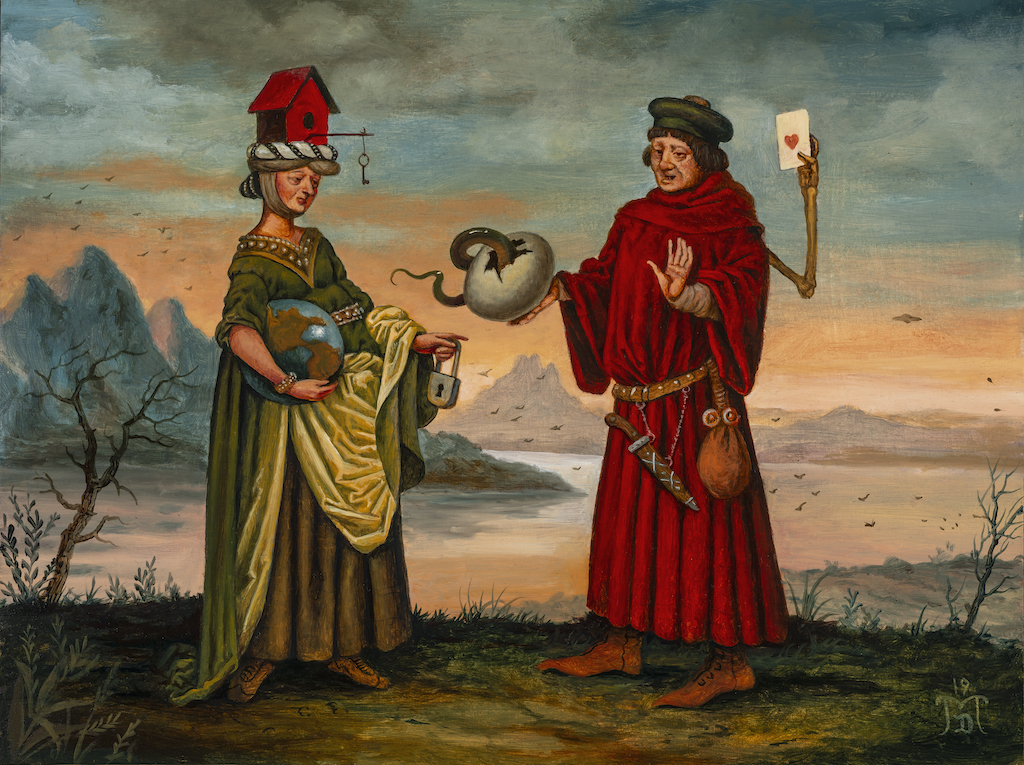 "Possessing a multi-faceted set of interests, Davis began painting in 1997, and attributes much of his inspiration to watching his mother pursue craft projects during his childhood, and immersing himself in art history throughout his career," the gallery says. "From helping his mother with activities ranging from woodworking, hand-tooling leather, and remodeling the family's home, to engaging with ancient art and Netherlandish painting from the Northern Renaissance, Davis is a self-taught painter, who continues to render complex paintings of surrealist life, embedded with symbols of mortality, folly, and hubris, fixated within whimsical compositions."
See more on 111 Minna's site and the artist's page.