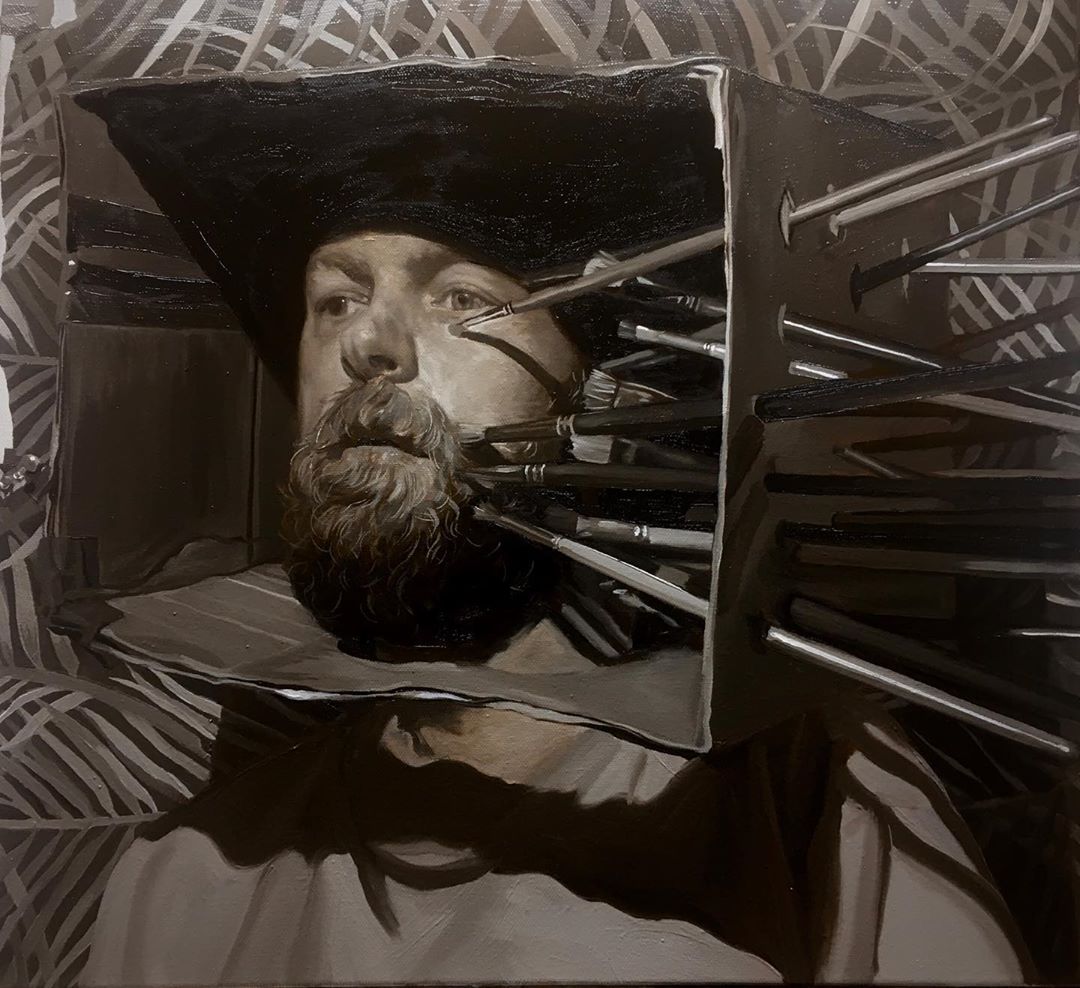 Oil painter and performance artist John Robinson crafts cerebral, wistful, and, at times, humorous self-portraits. His works, often rendered in monochromatic tones, sees the artist donning masks and contraptions that speaks to his current reflections. Elsewhere, he re-imagines moments of art history through his distinct filter.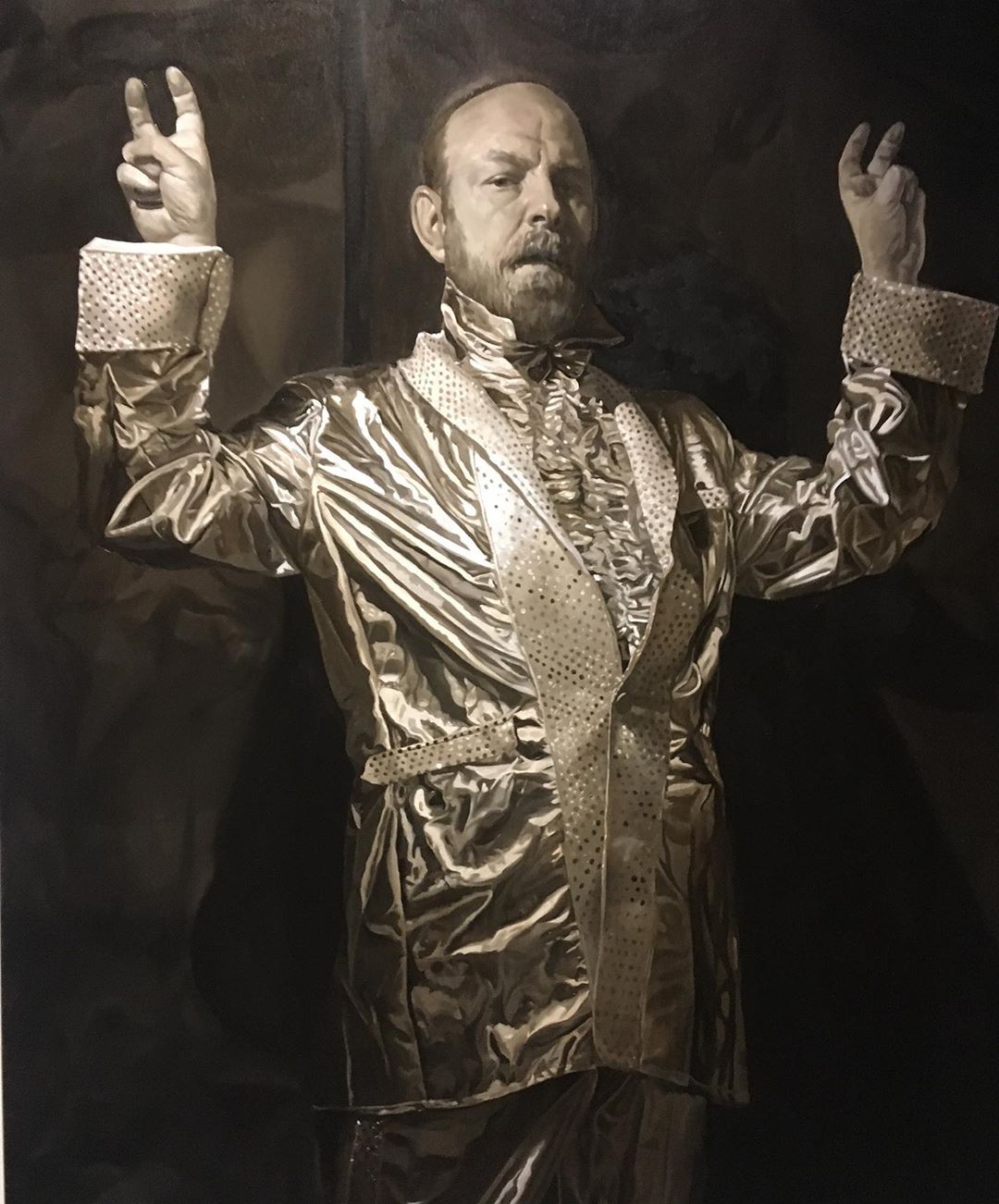 "Based in Worcester, UK, Robinson creates figurative paintings and drawings in which he inhabits following a rich self-portraiture tradition," Division of Labour says. "Often somber melancholiac figures, creating compositions that are comic, but also disturbing. Robinson's process involves complex and method performance, his actions are then documented in oil on canvas."
Find more of his work here.