Rendered just in black inks, Pony Reinhardt's are riveting tethers to the natural world. The tattoo artist and owner of Portland's Tenderfoot Studios describes herself as "an astral ruffian, thriving in the wilderness of the lost and found nebulae and dripping carbon monoxide" and her "art is a cosmic cataclysm of the Ghastly Phantastic." That celestial quality does carry through to the recent works shown below.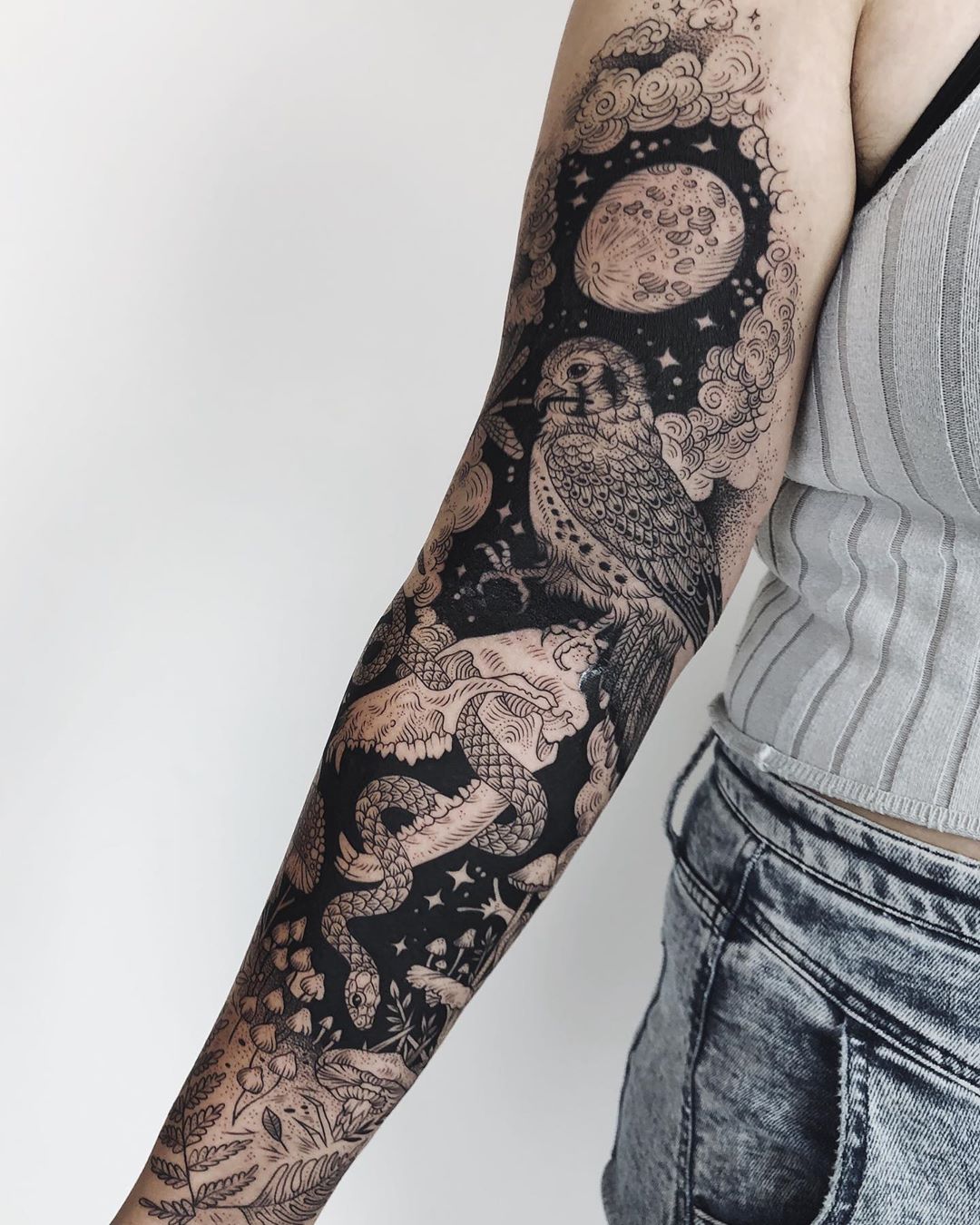 The publication "Inked" counts the artist among the "Illustrative" sect of sought-after tattoo styles in 2019: "Like many of the styles, we've seen today, illustrative borrows elements from the fine art world," the magazine says. 'Illustrative tattoos are crafted to match the application techniques of painters and illustrators, such as hatching, impasto, and contouring."
See more of her recent work on her Instagram page.
<