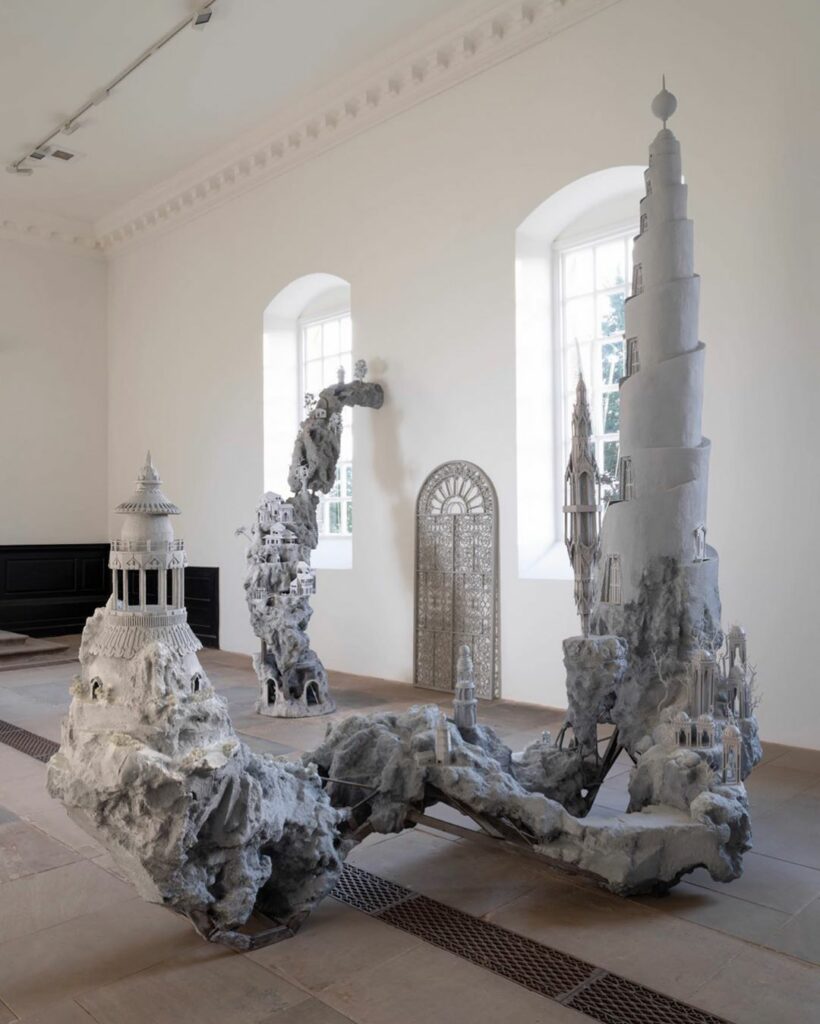 A writhing amalgamation of architectural forms is currently inhabiting Yorkshire Sculpture Park's 18th-century Chapel. The installation, from artist Saad Qureshi, is titled "Something About Paradise" and explores what the idea of "paradise" means to people of differing backgrounds.
"Qureshi is an avid gatherer of stories," YSP says. "In developing Something About Paradise he travelled around the country asking those with and without faith what paradise means for them. Speaking directly to people allowed the artist space to interpret the descriptions of indistinct and imagined places, as seen in memories and dreams, into physical installations that he refers to as 'mindscapes.'"
See more of the artist's work on his site and YSP's page.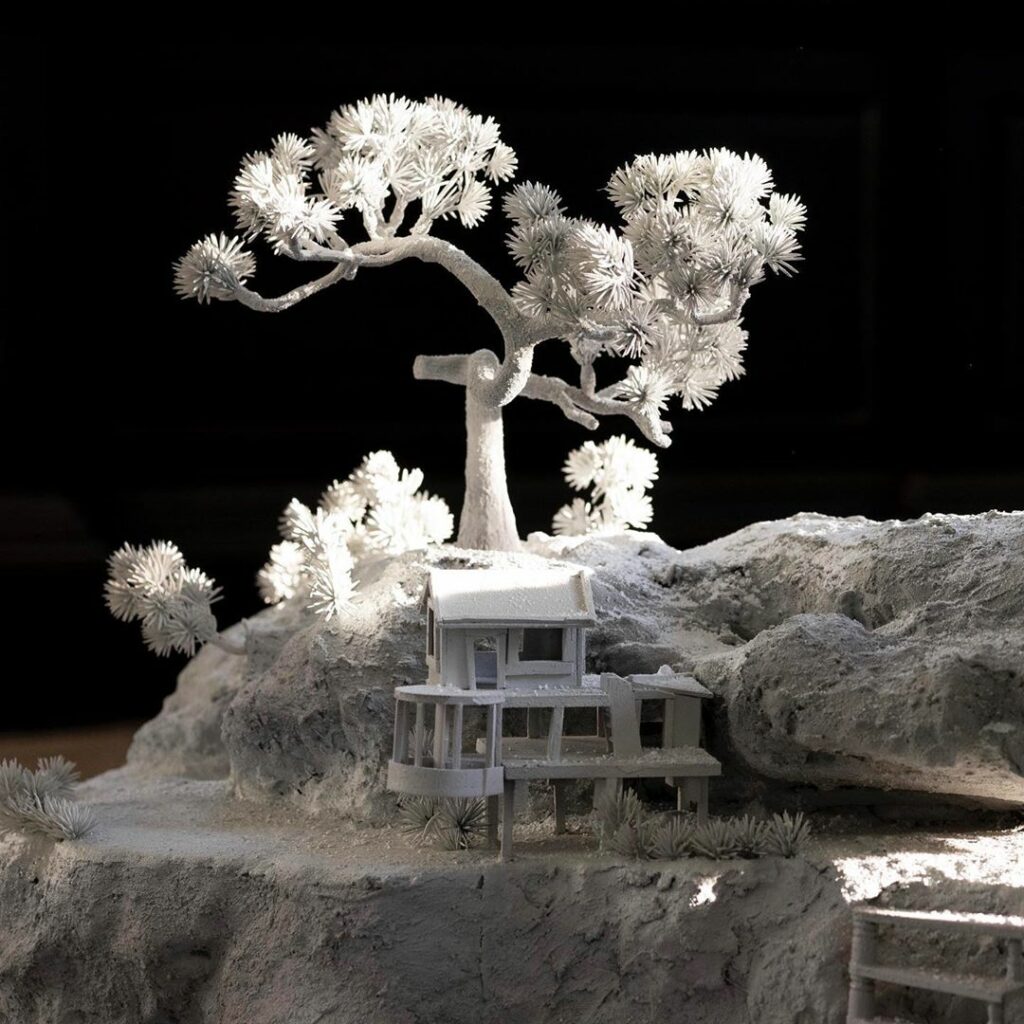 https://www.instagram.com/p/B6fkq5dFSG3/