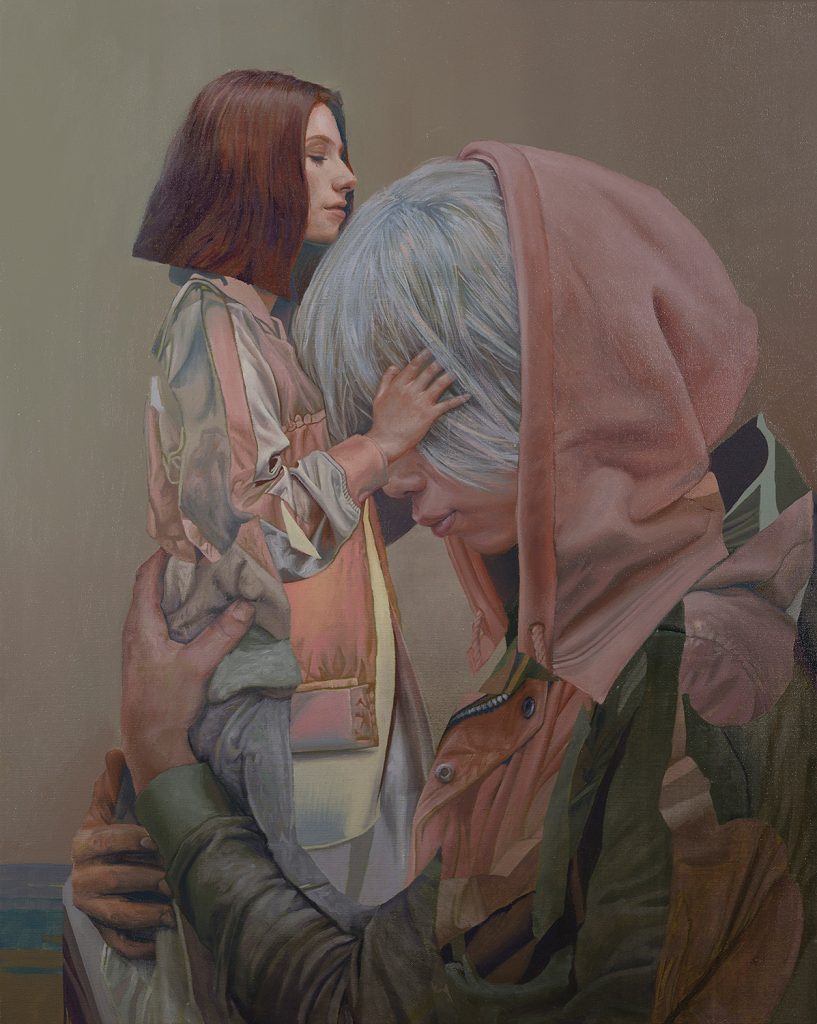 Telmo Miel, the artist duo consisting of Telmo Pieper and Miel Krutzmann, brings their surreal, distinct collaborative work to Thinkspace Projects with a new show. "Encounters," opening on February 1, offers several pieces created over the past year. The duo last appeared on our site here.
"Recent paintings contain playfulness in abstraction of reality, attempting to make the viewer see subjects with a different eye," the gallery says. "They grew into using multiple images, layered over one another. By cutting away a top layer, another comes forward to complete the design. This provides a convenient abstraction, but the [intent] is more so to create a sort of marriage between figurative parts. Pieces that weren't normally seen as one, but now complete each other in weird and beautiful ways."
See more on the duo's site and Thinkspace's page.