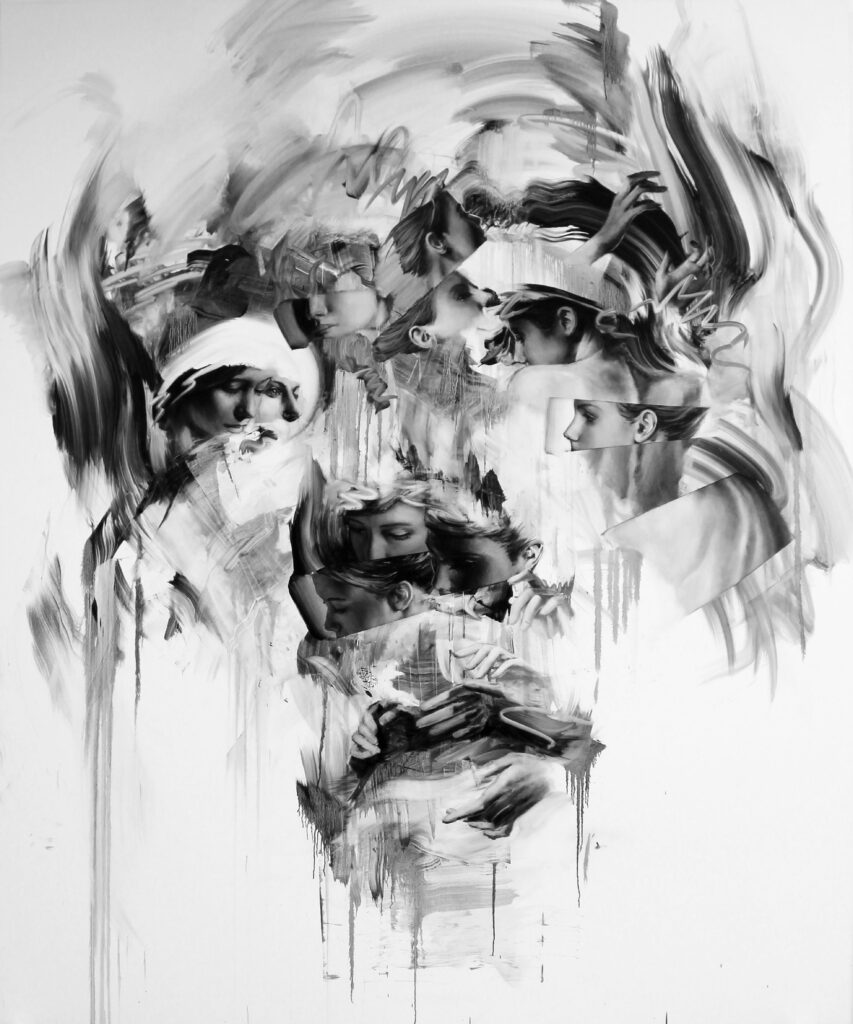 Unit London is hosting a retrospective and memorial show to honor the late Tom French, the brilliant young painter who lost his battle with cancer on Christmas Day 2019. "Transcend" offers a riveting set of mostly monochromatic works, 16 in total, from the artist, who was born in 1982. The show runs Jan. 30 through Feb. 29 at the space.
On the show, the gallery says, "Transcend brings together two of Tom's long-standing bodies of work: the Parallax and Duality paintings. Tom's work emphasises art's ability to transcend a definitive visual experience and intellectual conclusion by creating an illusory framework for interpretation. Both sets of work are monochromatic, figurative combinations of photorealism and abstraction that depict a psychological landscape as well as material space. They are comprised of technically tight charcoal drawings, occasionally enhanced with acrylics, oils, spraypaint and even gold-leafing."
See more on the gallery's site.