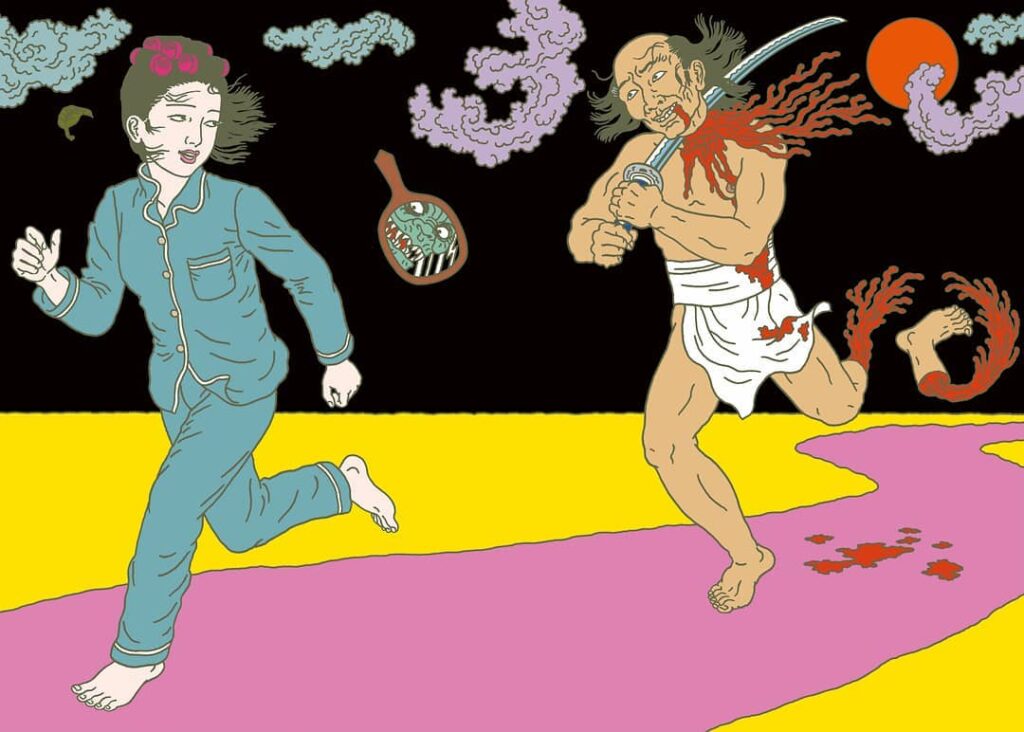 Toshio Saeki, the legendary Japanese artist known for blending eroticism, horror, and humor in his works, passed away in November at the age of 74. During his life, he was given the moniker "the Godfather of Japanese Erotica," amassing a dedicated underground following before a widespread, renewed interest in his work arrived during the past decade. Among the symbols of that resurgence were appearances in shows at Nanzuka, Jeffrey Deitch Gallery, Art Basel in Hong Kong, Jiu Xiang Ju Gallery in Taipei, and Arts Factory in Paris.
The published collections of his work were also vital to his visibility. Last Gasp was among those companies. Associate publisher Colin Turner recalls long drives to visit Saeki in his remote countryside home, meeting through an introduction from Yasutaka Minegishi of Presspop Inc. The collaboration between Last Gasp and Saeki, the out-of-print tome "Onikage," is described by Turner as "an unusual book with special vellum overlays that show his printmaking process."
"Saeki is an impeccable craftsman and a brave visionary," Turner tells Hi-Fructose. "He takes twisted dreams and fantasies and transforms them into incredible aesthetic compositions. He's a freak and a true artist."
Minegishi had met Saeki 21 years ago, as Presspop was interested in silkscreen prints made by the artist. "As we respected his works that were extraordinary and transcending in every way, and felt that it should be more widely known, we started working with him, gradually expanding his activities to overseas," says Presspop's Maki Hakui. 
"The legacy Saeki is leaving behind with his works is that by putting into shape, from a very cool and objective perspective, the universal and primitive energies that lie within everyone, they become a sort of 'switch' to open up the unique sensibilities that lie asleep or hidden inside an individual," says Hakui. "And being the genius that he was, he does this in a completely effortless, uninvolved, and playful way; challenging and teasing the audience with his numerous amount of imaginative works."