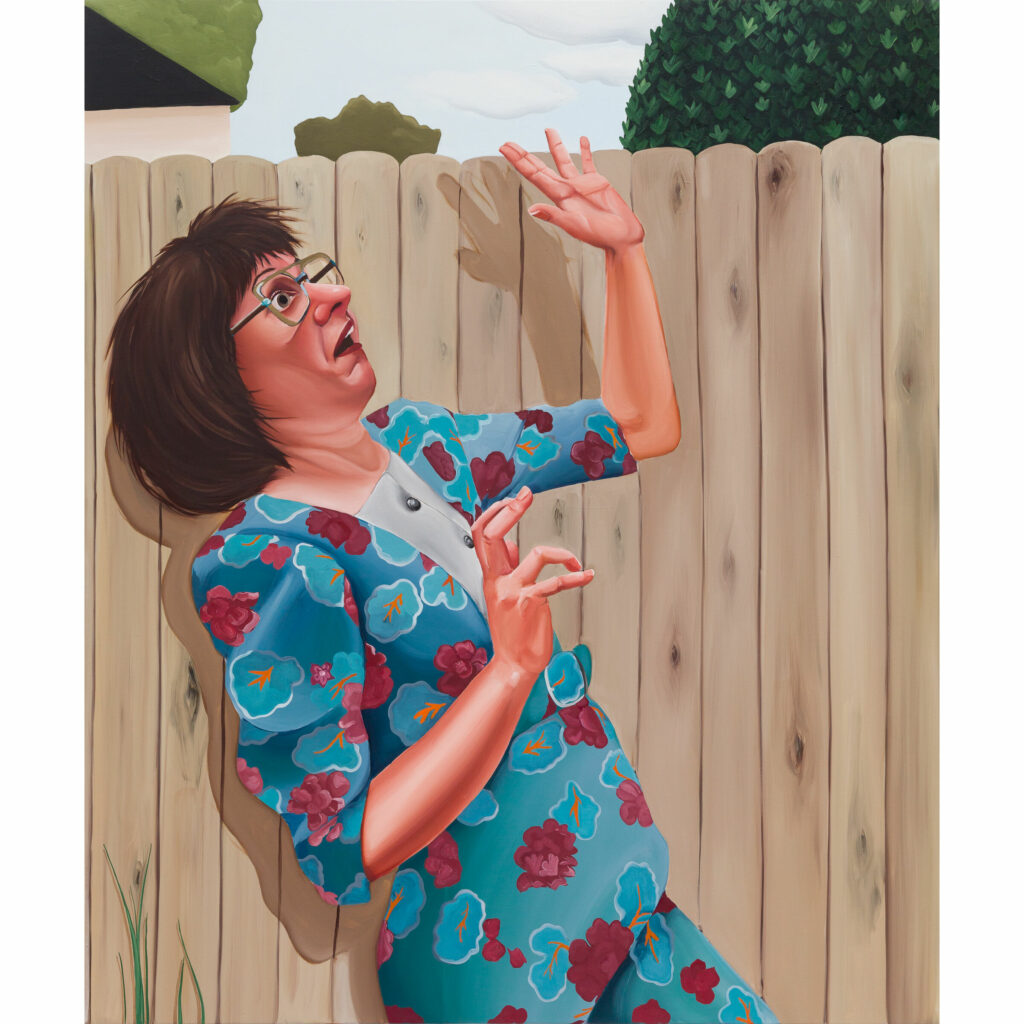 The middle-aged figures inhabiting Madeleine Pfull's paintings are extracted from 1980s suburbia. The Australian artist has said that "beautifully painting mundane heroism is a large aspect of my work." Pfull has said that she has modeled for herself to craft the paintings, donning wigs and accessories to embody the energy of her subjects.
"Littered with images and subjects that are familial, humorous and peculiar, the paintings center around the lives of these richly imagined characters," Nino Mier Gallery says of the artist. "The subjects she paints exude a specific type, mostly middle-class women, likely from the 1980s. Her women wear big-box store clothing, live in homely domestic interiors, but with an earnestness and sense of pride that makes them all more intellectually interesting."
See more on her site.