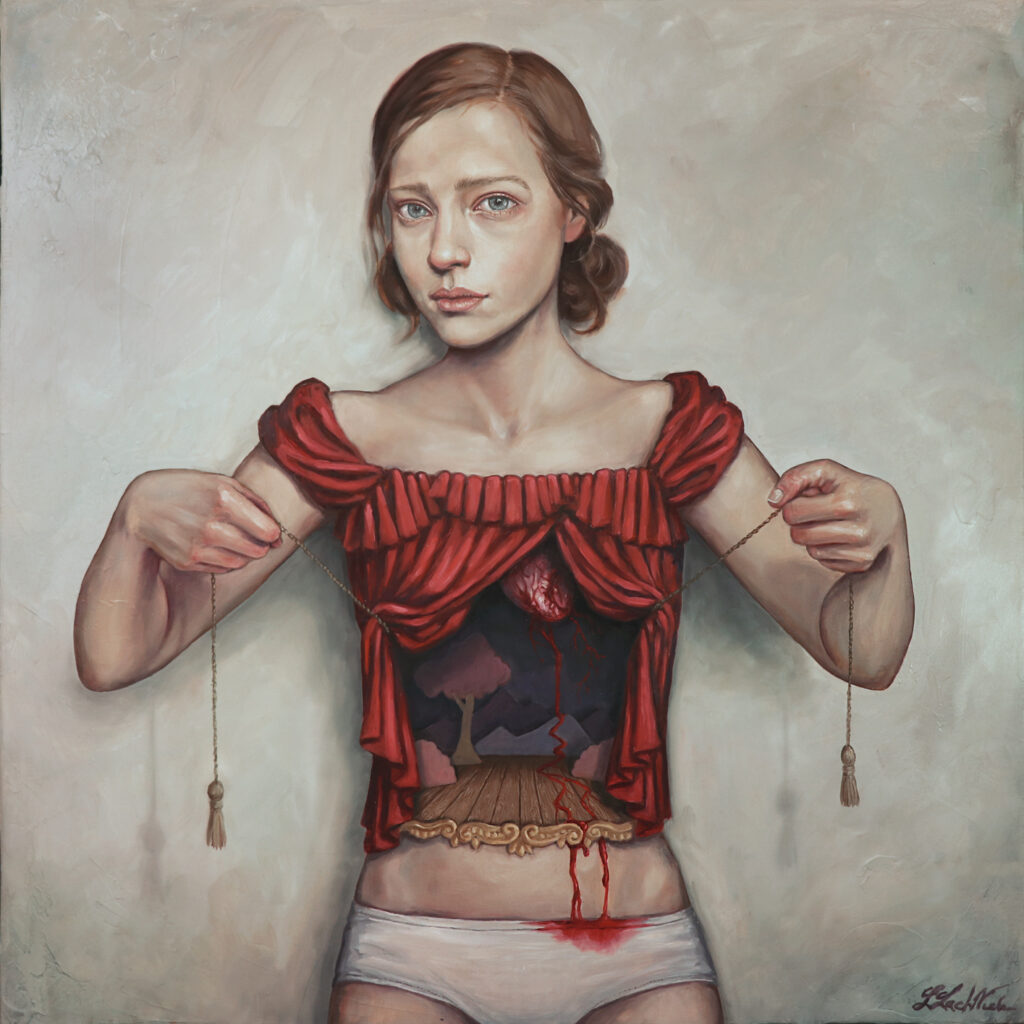 Lisa Lach-Neilson's vulnerable oil paintings often examine identity. The artist, hailing from Denmark, has shown across the globe over the past few years. She's been painting professionally since 2012, with a background in clothing design as a master's student at Royal Danish Academy of Design.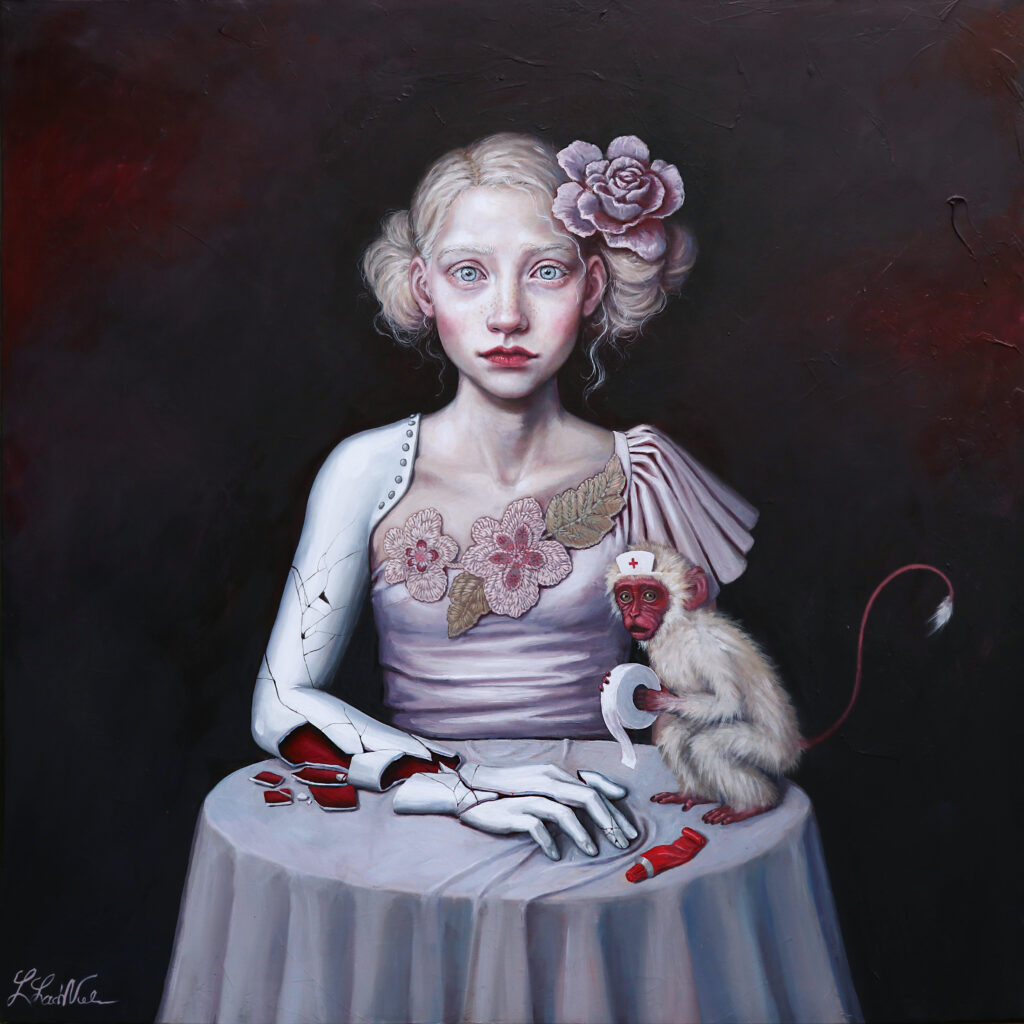 "Often in the character of a young girl or woman trying to find balance and navigate in a confusing world and an existence full of questions about her own worth, and the role she has been given -and perhaps, how to break out of it," a statement says. "It is about being human on a deeply personal level, being a girl growing up, and little by little discovering the darker parts of life, inside her and around her. To lose the pure and innocent way of thinking, facing the dilemmas and challenges of life and curiosity about the unknown."
See more of her work on her site.