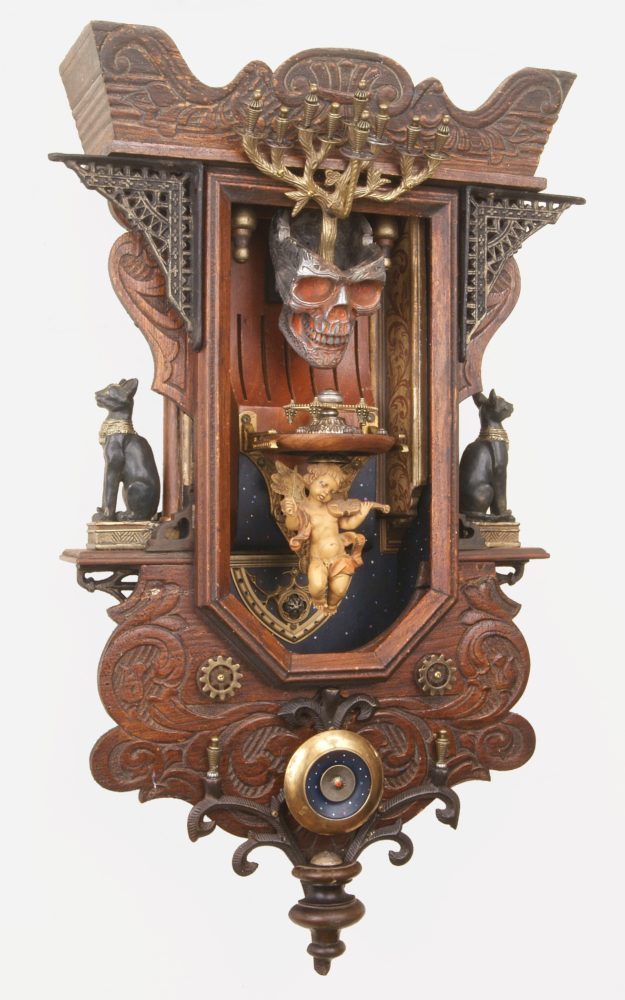 The mixed-media assemblages of Christopher Bales come to La Luz de Jesus Gallery for a new show next month. "Death, Renewal, and the Second Enlightenment," running Feb. 7-March 1, collects new works from the artist, who finds material at flea markets and other troves of forgotten, storied gems. His works are known for having a particularly spiritual quality, with the gallery offering more context:
"Each found doll head, animal bone, or antique locket he uses has a past life, but when integrated into an assemblage, becomes reborn," La Luz de Jesus says. "His sculptures, thus, have a magical, almost holy, aura about them. Heavily influenced by his Catholic upbringing, Christopher Bales' assemblages evoke the coexistence of extremes – the agony and the ecstasy, the haunting and the divine. It is this duplicitous sensation that allows his pieces to feel ineffably familiar, but totally unique. As opposed to mimicking existing objects, Bales is interested in allowing his objects to simply be objects: unnamable, indescribable, but often reminiscent of a gothic chapel, a futuristic device, or a bad dream."
See more on the artist's site and the gallery page.