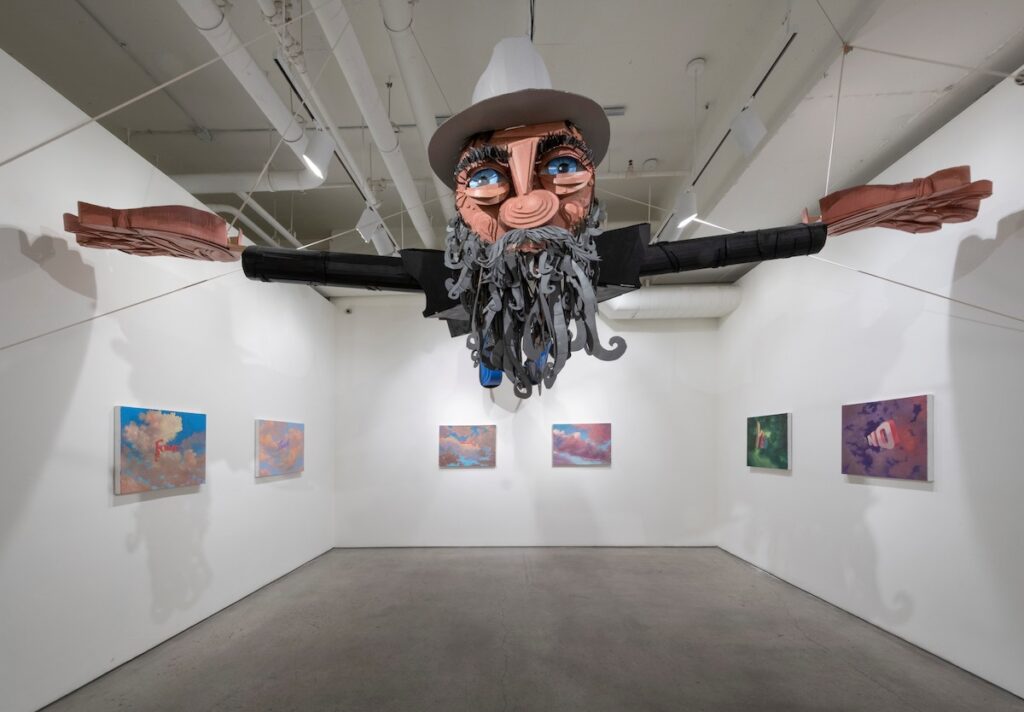 In the past, Wayne White injected his anachronistic phrases into existing, vintage lithographs.  In White's new show at Joshua Liner Gallery, titled "I DON'T KNOW," the artist reacted to the shortage of these types of backdrops by forging his own in this set of paintings.  The show runs through Feb. 8 at the space.
"Creating his own backgrounds allows White to explore specific subjects and gives him total control with how the text and background interact with one another," the gallery says. "In 2019, the artist started creating acrylic on canvas and oil on canvas cloudscapes reminiscent of John Constable and Maxfield Parrish, adding text overtop ethereal sunsets. These canvases continue to reflect White's sardonic wit, while simultaneously revealing his vulnerable side, evident in his conscious decision to adorn the hand painted backgrounds of sunsets with text that reads 'Finally Got There Wasn't So Great' and 'I DON'T KNOW,' adding a particularly somber tone to the exhibition."
See more on the space's site and White's own page.