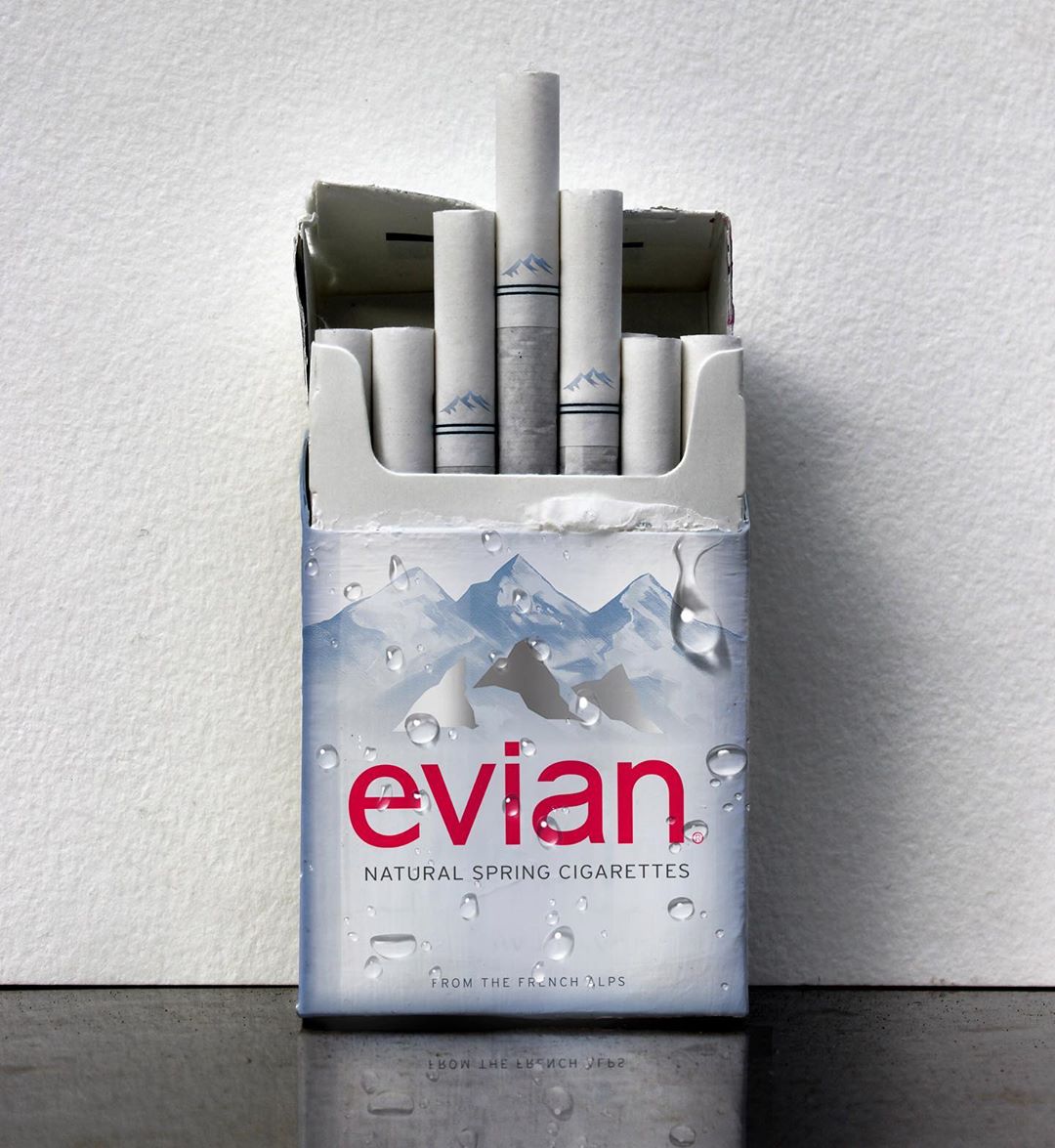 Artfucker's recent body of work, displayed in the exhibition "Smoke Show," meditates on just how accustomed viewers are to the omnipresence of marketing efforts. The New York artist's practice is a blend of mixed-media and photography, with their identity still unknown to the public despite widely seen work.
"These works offer viewers a conceptual look into expanding the blurred marriage between advertising and pop culture," a statement reads. "Artfucker explains, 'These packs do not have a shock value because we have been desensitized by how intense marketing has become towards consumers.' Using a combination of pop culture references, recognizable brands and religion; Artfucker says that 'the intent of these concepts is to be so on brand, they could easily mistaken for vintage mass-produced commercial cigarettes.'"
Find more from the show on Artfucker's site and below.