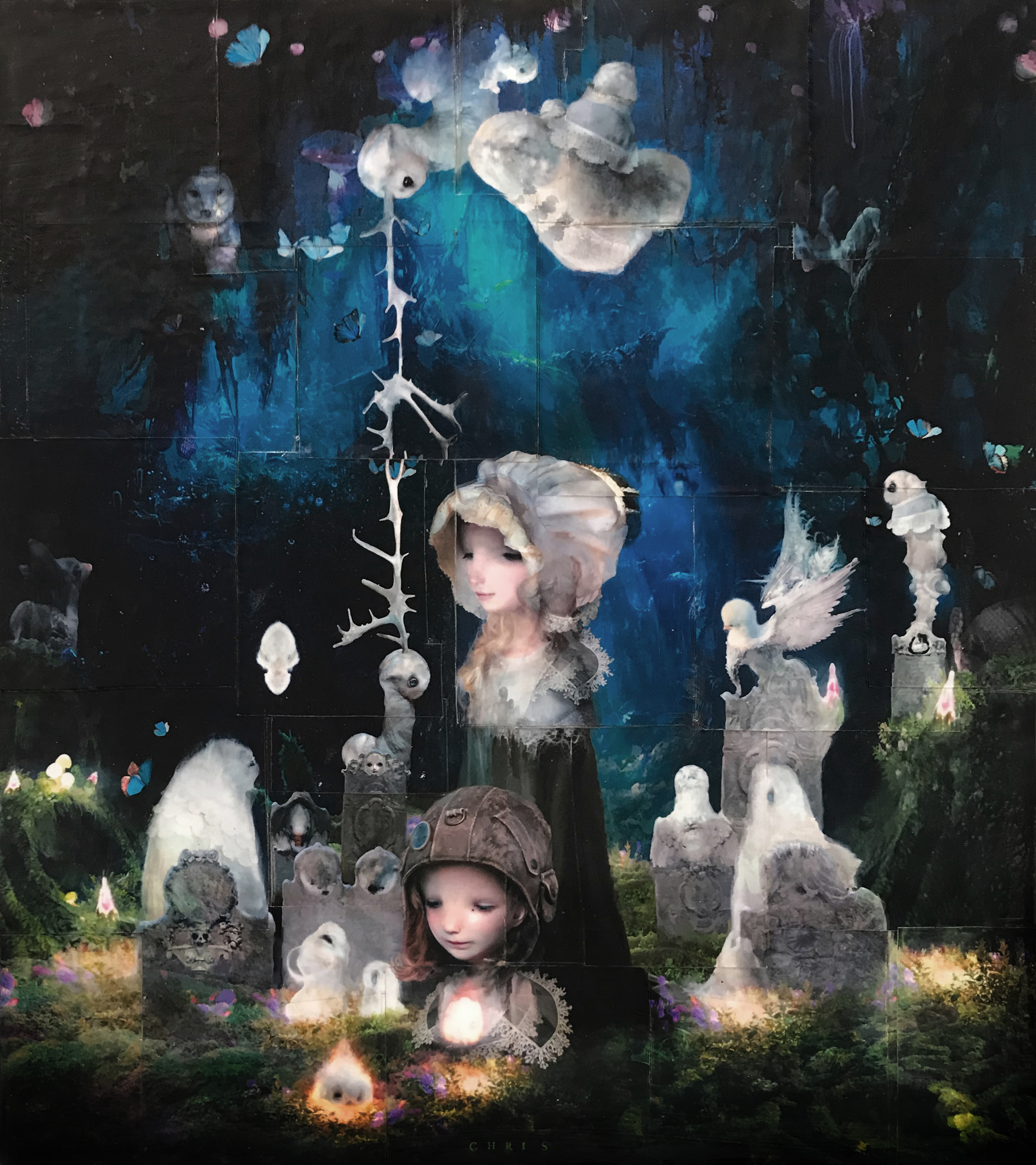 Chris Berens brings his distinctive blend of painting and collage to Jaski Gallery in Amsterdam with the show "Feniks." Among these new works is a massive "Crowning Glory," for which the artist constructed a handmade wooden frame. (Berens was featured in the "Turn the Page: The First Ten Years of Hi-Fructose" exhibition.) "Feniks" kicks off on Dec. 7 and runs through Dec. 22.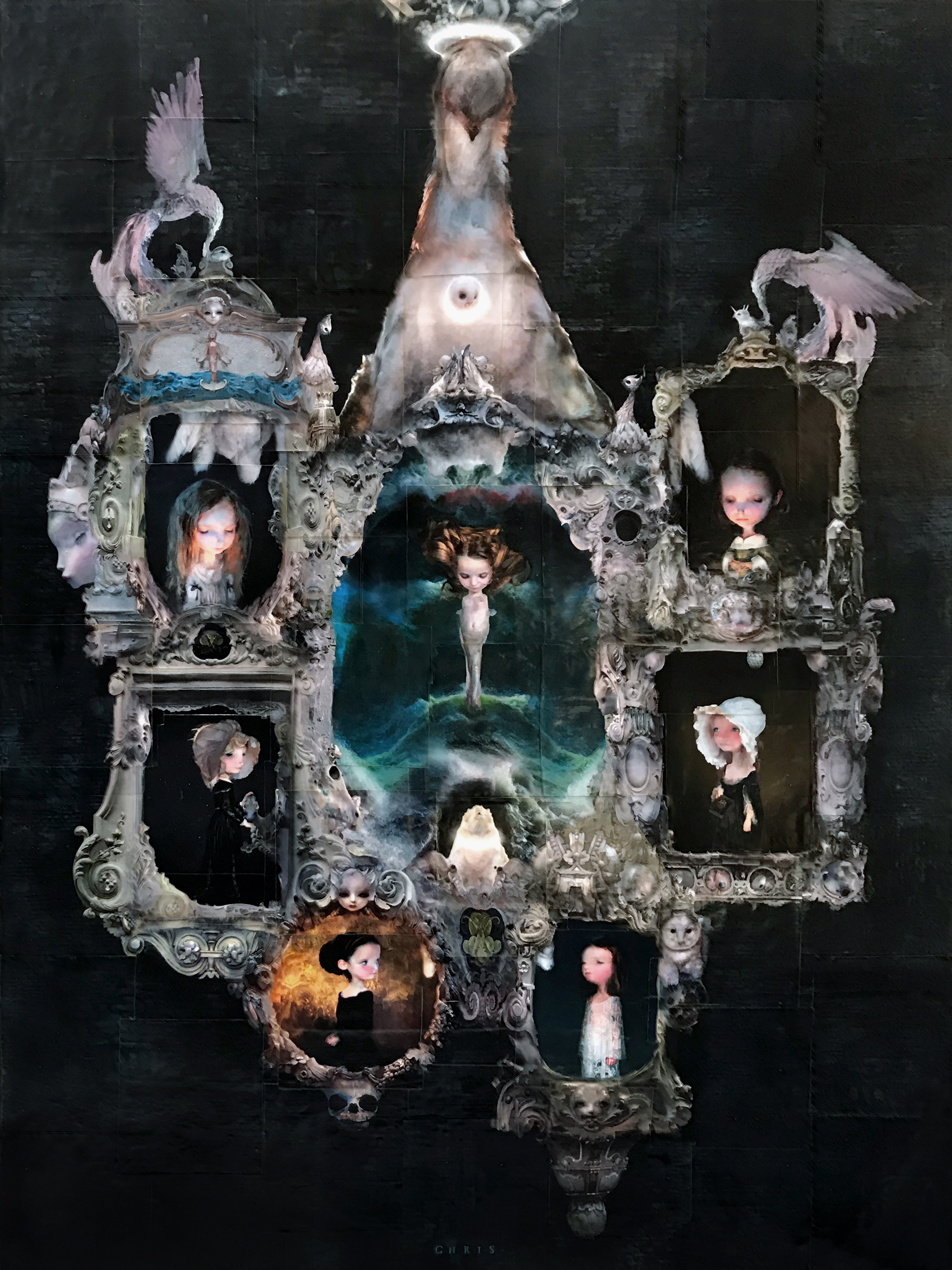 The gallery offers some insight into his process: "Berens developed a complex and time consuming painting technique as a way to achieve the result he aimed: with the initial idea for a new work, Chris paints every detail over and over on the coated layer of a glossy paper. All his works are hand painted. He uses ink and different types of varnish. He then cuts out fragments, separates the coating layer from the underlying paper, and stacks and unifies them on a larger panel into one image. He keeps on doing so until the image has reached its destination."
See more on his site and the gallery's page.