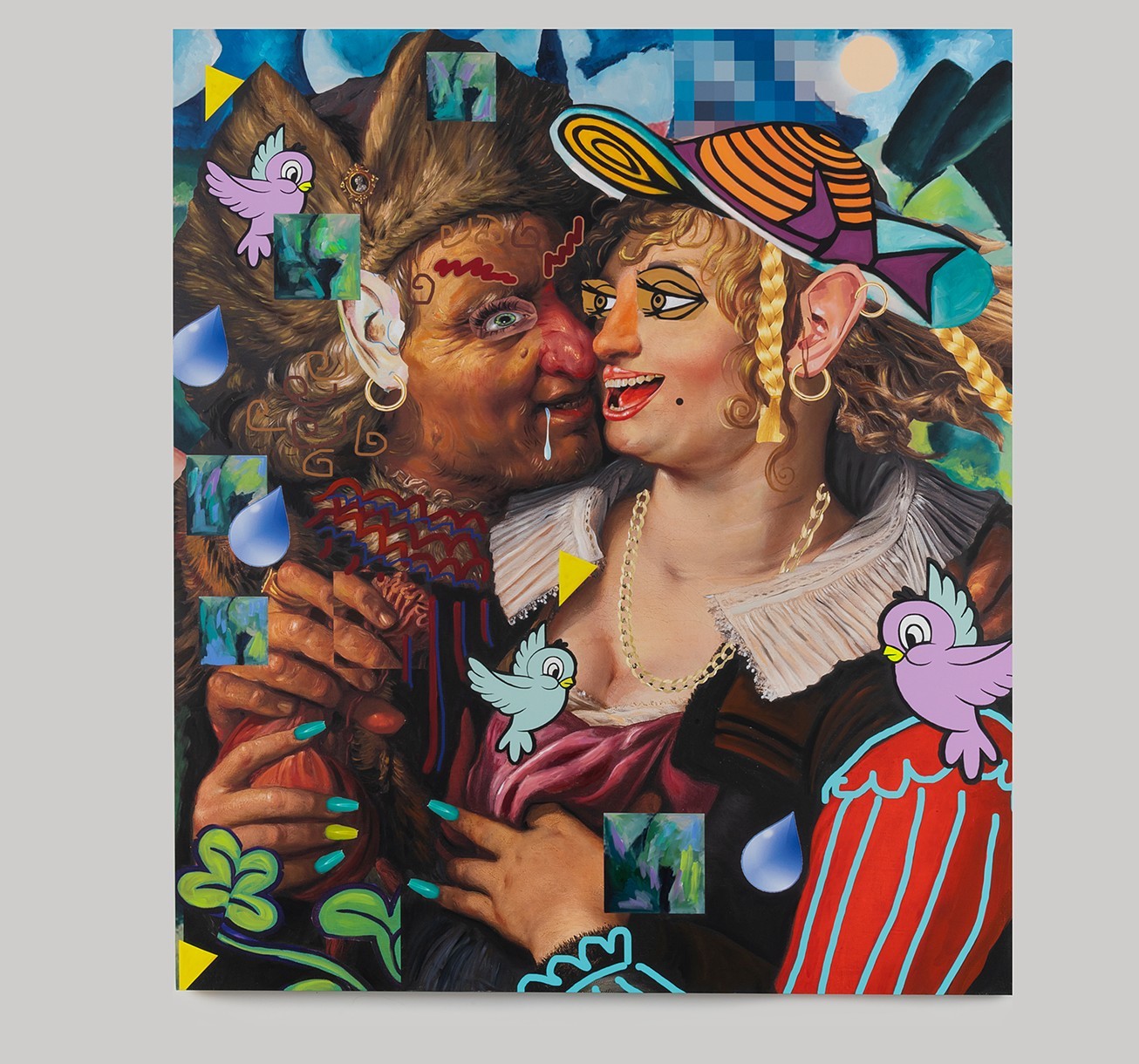 Painter Allison Zuckerman's work pulls from the past and digital present of art history to craft amalgamated depictions of women. She first designs her works digitally, then prints them on the canvas before applying paint to the creation. This year has brought multiple museum exhibitions for the artist, including stints at Akron Art Museum and Herziliya Museum and the University of Florida.
"A Picasso head, Lucas Cranach torso, Richard Prince foot, Cezanne fruit, Lichtenstein paint brushes and Disney bluebirds comingle to create a grotesque, unapologetic encapsulation of the absurdity with which female figures have been depicted throughout art history." Akron Art Museum says. "But Zuckerman is not just looking backward. She is proposing a way forward that is more honest, more embracing of the plurality of women's identities. She states that her work represents a "marginalized perspective that's been cast aside—one that's emotional, unsure and vulnerable yet powerful in the conviction that [they] belong in the world."
See more on her site.