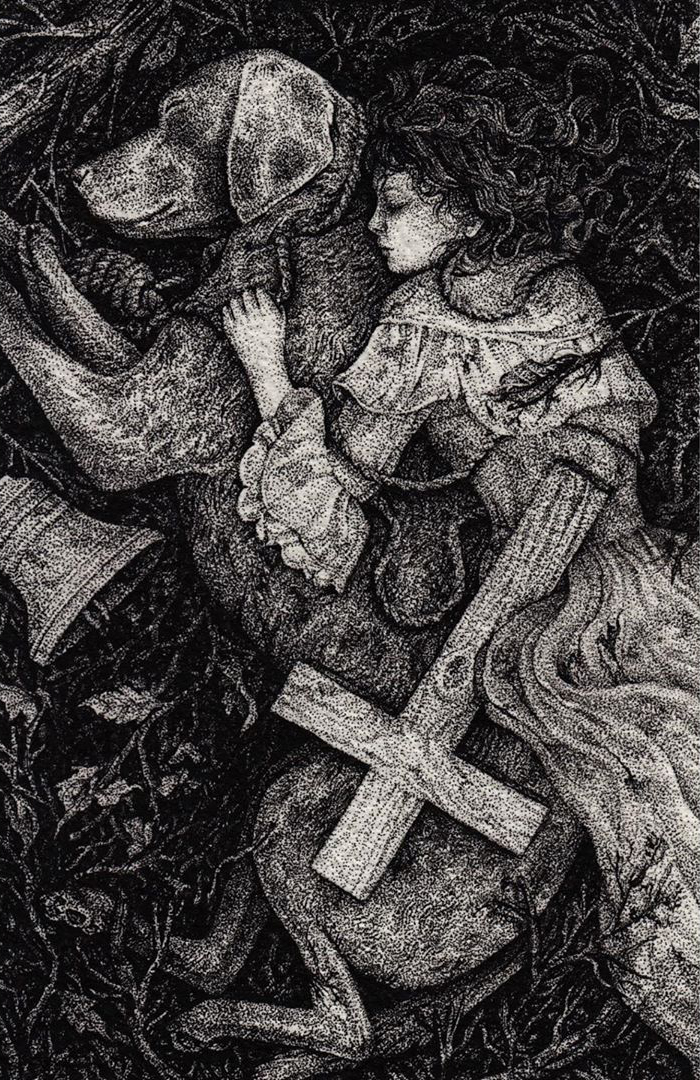 Annita Maslov brings her pen and ink drawings to Beinart Gallery in the upcoming show "Arcana," depicting scenes from mysterious worlds steeped in the supernatural. Maslov is an illustrator and tattoo artist inspired by mythology and the occult. Her work is known for its distinct dotwork.
"The figures depicted in Arcana are not meant be ghoulish or morbid but instead are melancholy and vulnerable in nature," the gallery says. "A reoccurring figure with a goat-like head and a female body is meant to exemplify this vulnerability with its name 'The Outsider.' Whether this figure is a manifestation of the concept of ostracism or a fantastical creature from a hidden realm is up to the viewer to interpret. The name of the series is the plural form of arcanum, from the Latin word arcanus, meaning 'secret.' This word emerged at the beginning of the Renaissance and was used in relation to the mysteries of the spiritual and physical realms."
The show runs Dec. 1-22. Find more work Beinart's site.