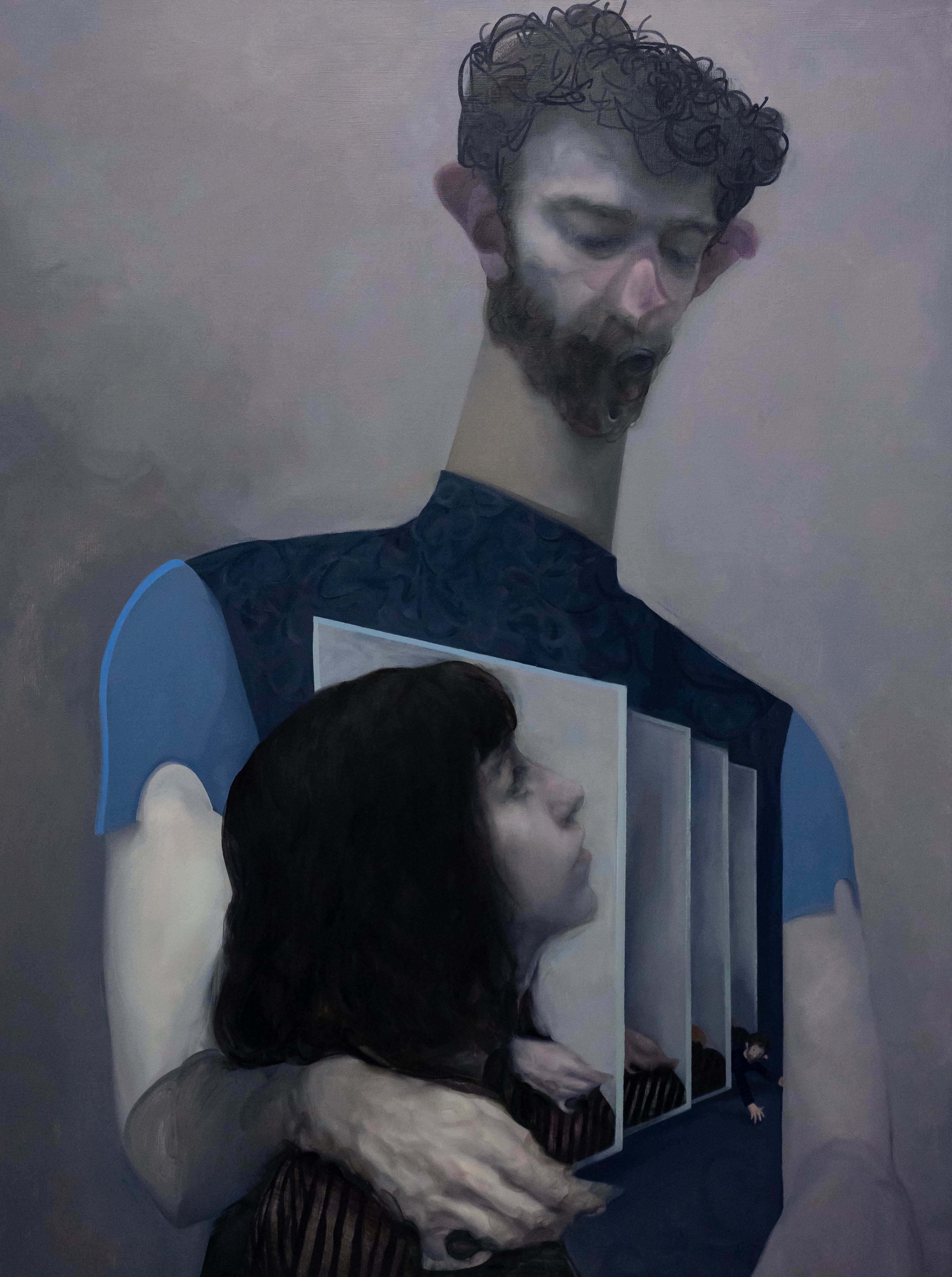 Shiqing "Demo" Deng is known for both riveting and haunting paintings, in which surreal surprises hide in the contours of her figures. She recently showed this work at Parasol Projects @ 213 Bowery in a show titled "All My Friends Are Monsters." The gallery says she often uses "fellow artists as the primary players" in her work, further facilitating a look at varying realities.
"Growing up in Xi'an, China, Demo studied Renaissance masters while simultaneously experiencing a government-controlled society and the kernel of her artistic questioning began," the space says of her show. "In 'All My Friends Are Monsters,' Deng manifests the cognitive dissonance of "manipulated reality" and the "tangible world" through clothing: "I use clothing as a starting point. It can express ourselves and also suppress and conceal us, becoming thereby a restraint on our freedom. I use the human body as the carrier of clothing and I use clothing that expresses the body. My paintings use clothing as second skin of human bodies that is undefined by gender, race, and origin."
See more of her work on her site.