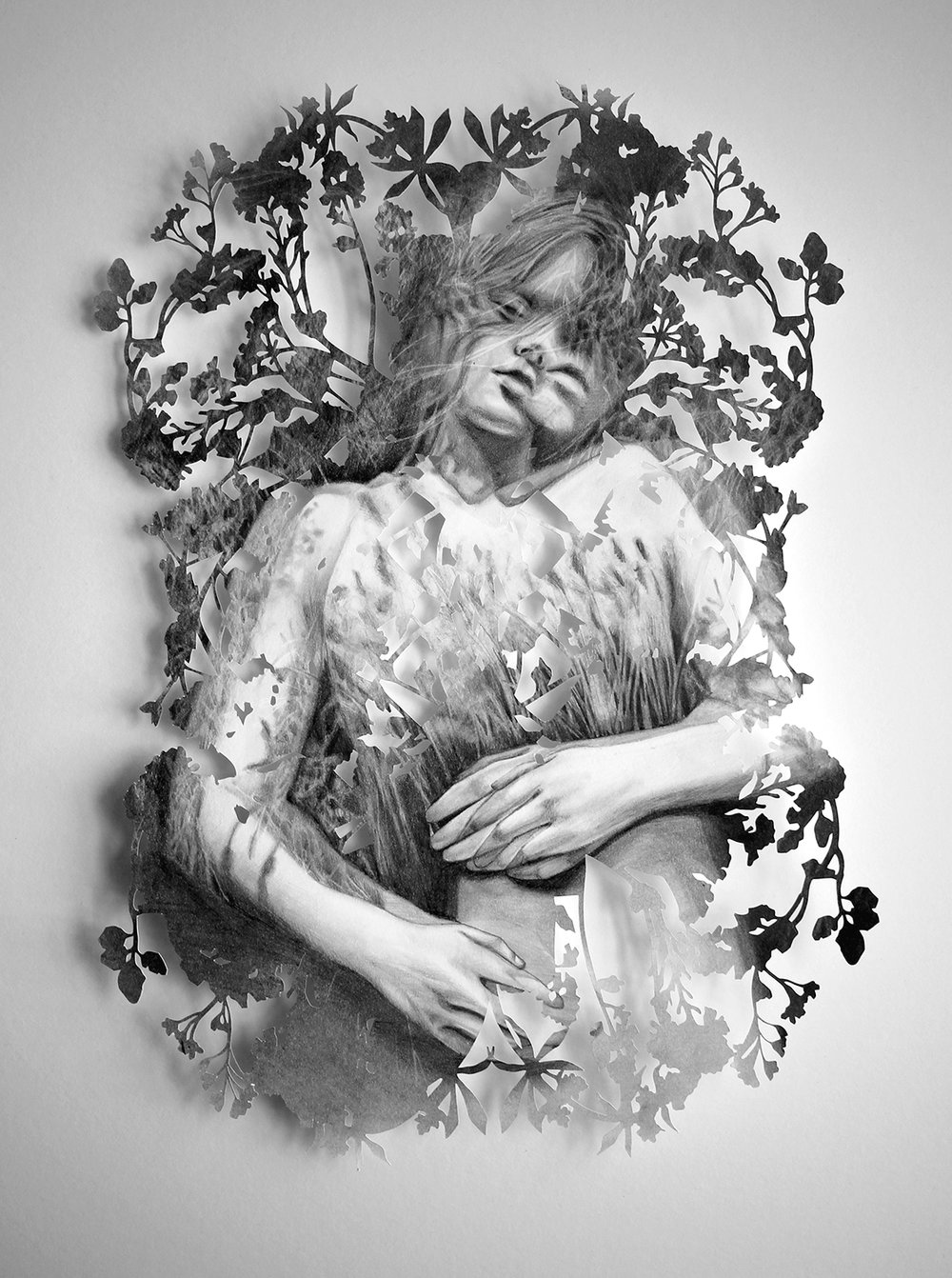 Christine Kim's practice is a blend of painting, drawing, and sculpture. The Toronto-based artist's experimentations with layering and cutting works moves between both graphite drawings and painting. Each carry ghostly notes, each offering their own considerations of negative space.
"I like to start each collage with a gesture that I'm drawn to," she says. "What I look for in a body is the architecture of the gesture, the stillness of a pose and an atmosphere of quiet. In my earlier collages, the process was divided between drawing, painting, and cutting. All of these processes were done without much consultation between each other. Instead it was about gathering ingredients of mass and line in order to experiment with the assembly of each collage. I enjoyed this a lot although it became really messy. I worked on the floor quite often because I would run out of desk space, so my studio became islands of compositions."
Find more of her work on her site.