"Dogtapus" – Giclee face mounted on acrylic
14″ x 11″ – edition of 20
As Dragon Con in Atlanta kicks off today we just wanted to give you a quick glimpse at some of the cool items our good friend (and HF Vol. 14 cover artist) Greg "Craola" Simkins has in store for his fans at this years popular culture festival. As you may remember we already showed you Jason Limon and Dan May's collaborative painting for the con, check out Simkins' con-exclusive prints here on Hi-Fructose.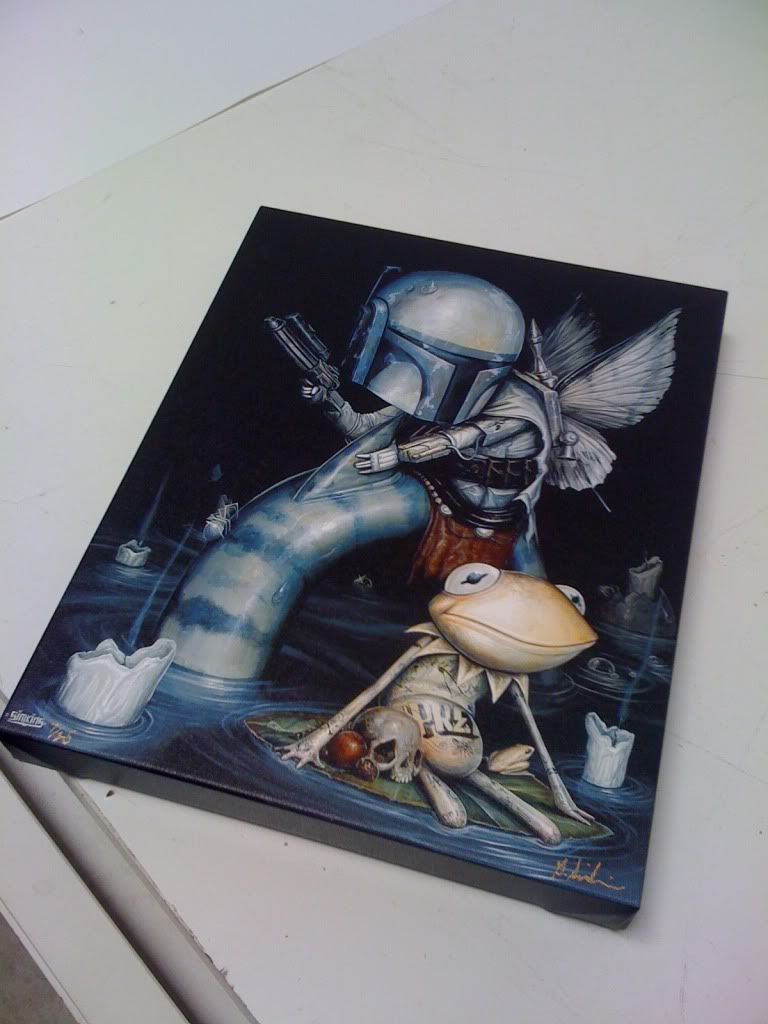 "The Hunter" – Giclee on canvas
14″ x 11″ – edition of 25
Drawn from the Well
Special 300 page drawing archive – Hardcover edition
9.5″ x 7.5″ – edition of 250
"Anti-Venom" Giclee on fine art paper
20″ x 16″ – limited edition of 25
Signed by either Simkins, or Simkins and Stan Lee.