Last week the Gagosian Gallery on New York's famed Madison Avenue opened Damien Hirst's "End of an Era" show. I am not sure if the title is a direct representation of Damien Hirst taking a new direction with his work, but this show was clearly filled with repeat, stunning performances by Mr. Hirst. Taking center stage was the title piece which depicting a bull's head with golden horns, encased in formaldehyde representing the worship of false idols. This piece is based on his 2008 work, titled "The Golden Calf". The backdrop to the main room was "Painful Memories/Forgotten Tears", gold encased cabinets filled with man made diamonds, which were also based on former Hirst works.
Lets not get it twisted; Damien Hirst is no stranger to seven digit diamond deals. The exorbitant cost of his work and use of lavish materials are, in fact, components to the work. In 2008, Hirst broke rules and records when he by-passed all galleries representing him prior by selling an entire collection through Sotheby's. Generating a staggering 198 million dollars and catapulting him to the top of 2008's Power 100 list. With that said, it was no surprise to learn that pricing of these works started at $30,000 for a "photo realistic" gem painting but topping out at a very modest $10,000,000. Needless to say the joint was filled full of socialites, celebrities, rock stars, and the New York art elite among us others.

Welcome to "End of an Era"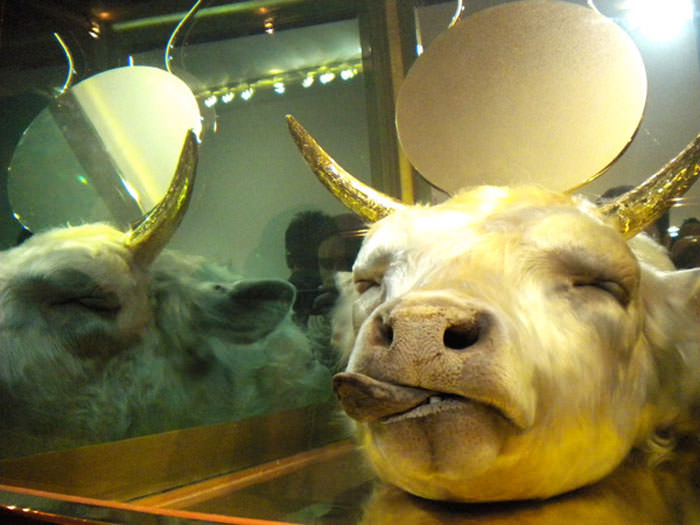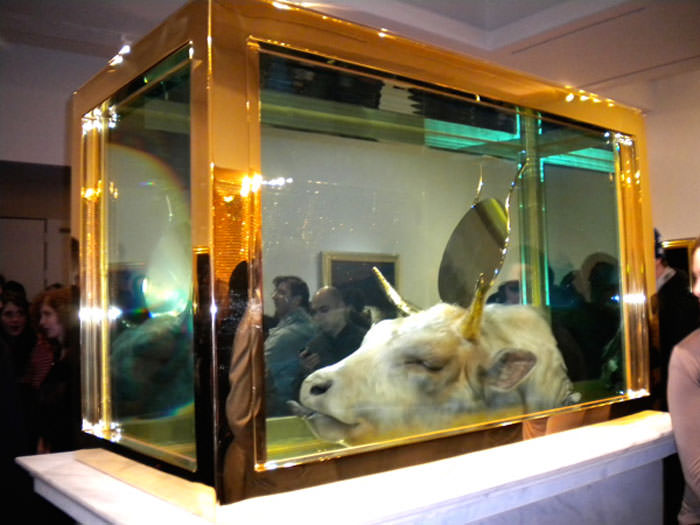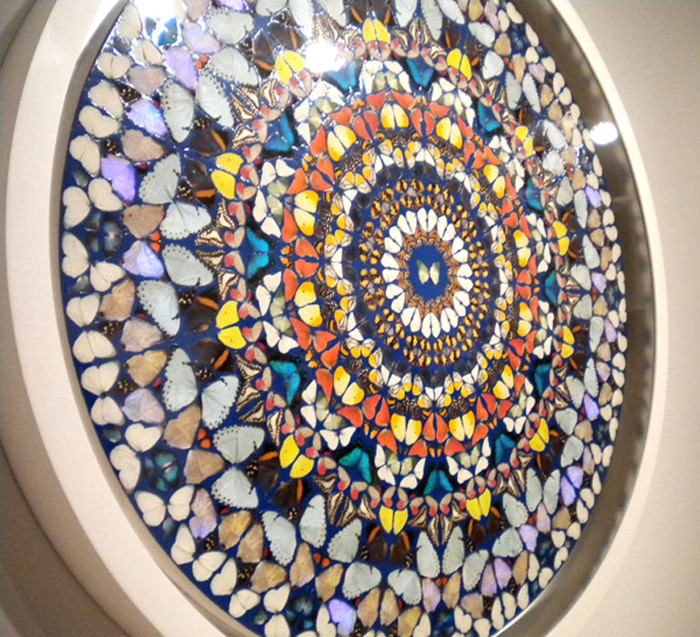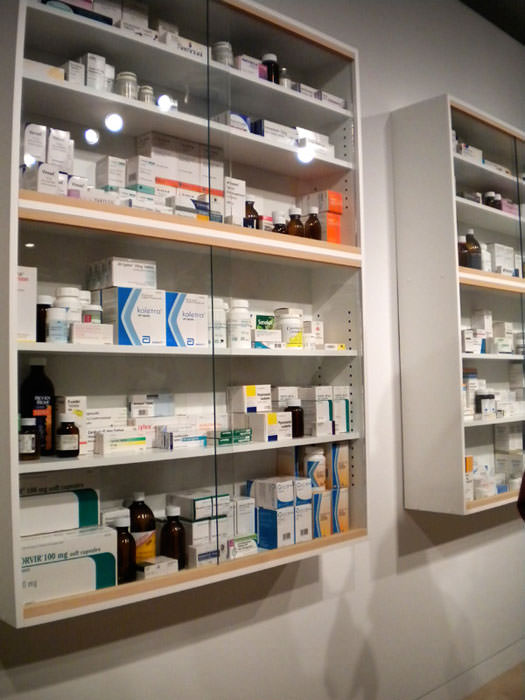 These medicine cabinet pieces make me think of the infamous Jeff Koons Hoover works…

Damien has a beautiful eye for color in spite of the often dark themes within his work.

–Manuell Bello also writes for Fecal Face and other web publications.