Artist Travis Louie, is no stranger to monsters. Having traversed the contemporary art scene as of late, with his menage of lovable, albeit horrific creatures always dressed to the 9's, Travis a former illustrator himself, now flexes his curatorial muscles to show off the best of his contemporaries from an array of creative fields. The master of monsterism opens the conceptual door wide with the 54+ artist group show Monster? at Copro Gallery this weekend July 11th – Undoubtedly one of our favorite shows this year, you'll be damned if you miss it.
Also opening that night is Tin's Beautiful Imperfections.Travis say's "It seemed like a no-brainer. When I thought about curating a show featuring such fine talents I wanted to have a theme that was open-ended but cohesive enough for all these imaginative artists to flex their creative muscles. There are production designers who have created creatures for films and animation as well as illustrators who have created covers for sci-fi, horror, and fantasy paperbacks and movie posters. I put them together with some of the regular artists from this gallery scene to see how they would tackle the theme and am very excited to what these talented individuals have made without the constraints of art direction hanging over them while they produce their work. Often, we see their names in the end credits of films not knowing what they actually did on the show or we see their work as illustrations for bookcovers and magazine articles but take their art for granted.
artists included:
Audrey Kawasaki, Isabel Samaras, Ana Bagayan, Tiffany Liu, Ron English, Jessica Joslin, Vincent DiFate, Miles Teves, Chris Ryniak, Amanda Visell, Dan May, Brian Despain, Kris Kuksi, Chet Zar, James Zar, Mari Inukai, Nouar, Dan Quintana, Brom, Dave Chung, Vince Natale, Mark Garro, Kirk Reinert, Mark Elliott, Attaboy, Annie Owens, Vince Nguyen, Peter Nguyen, Robert Mackenzie, Mike Lee, Willie Real, Amy Botello, Donato Giancola, Davey Wong, Fred Harper,Molly Crabapple, Jason D'Aquino, Francesco LoCastro, Ekundayo, Deseo, Tristan Elwell, Stephen Hickman, Steven Ellis, Mark Texeira, Bob Eggleton, Clayton Stillwell, Bob Lizarraga, Bill Basso, Lola, Dave DeVries, Dice Tsutsumi, Steven Dailey, Tim O'Brien, Tessar Lo, Stephen Price, Jordu Schell, XNO, Genevieve Zacconi, Justin DeGarmo & others
A Sneek Peek sample of what's to come below!
Damask, Chris Ryniak
"William Shined with Barely There, Envious of Max and Kitty", Lola
While You're Sleeping, Audrey Kawasaki
Mask of the Wolfman, Rob Lizarraga
The Gift, Dan May
We're Totem, Attaboy
Raven's Nest, Stephen Hickman
Meet Me at Midnight, Rob Lizarraga
Cubed, Vincen Nguyen
The Things With Feathers, Greg Couch
Untitled, Fred Harper
It Needs You, Hates You, Wants to Destroy You, Annie Owens
Sleeping In a World of WTF is Easier Than Waking Up In One,Dave Chung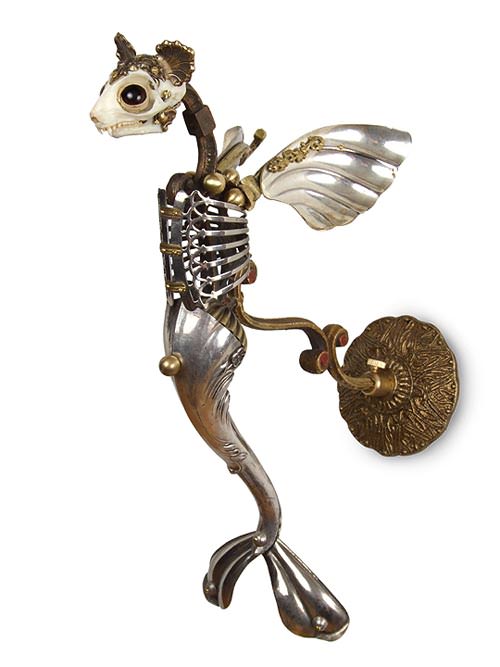 Phineas, Jessica Joslin
Gallery Preview…
Opening Reception: Saturday July 11 – 8:00 – 11:30 p.m.
Dates: Exhibit runs: July 11 – August 1, 2009
Copro Gallery
Bergamot Station Arts Complex
2525 Michigan Ave , Unit T5, Santa Monica , CA 90404
Ph: 310/829-2156
E-Mail: [email protected]