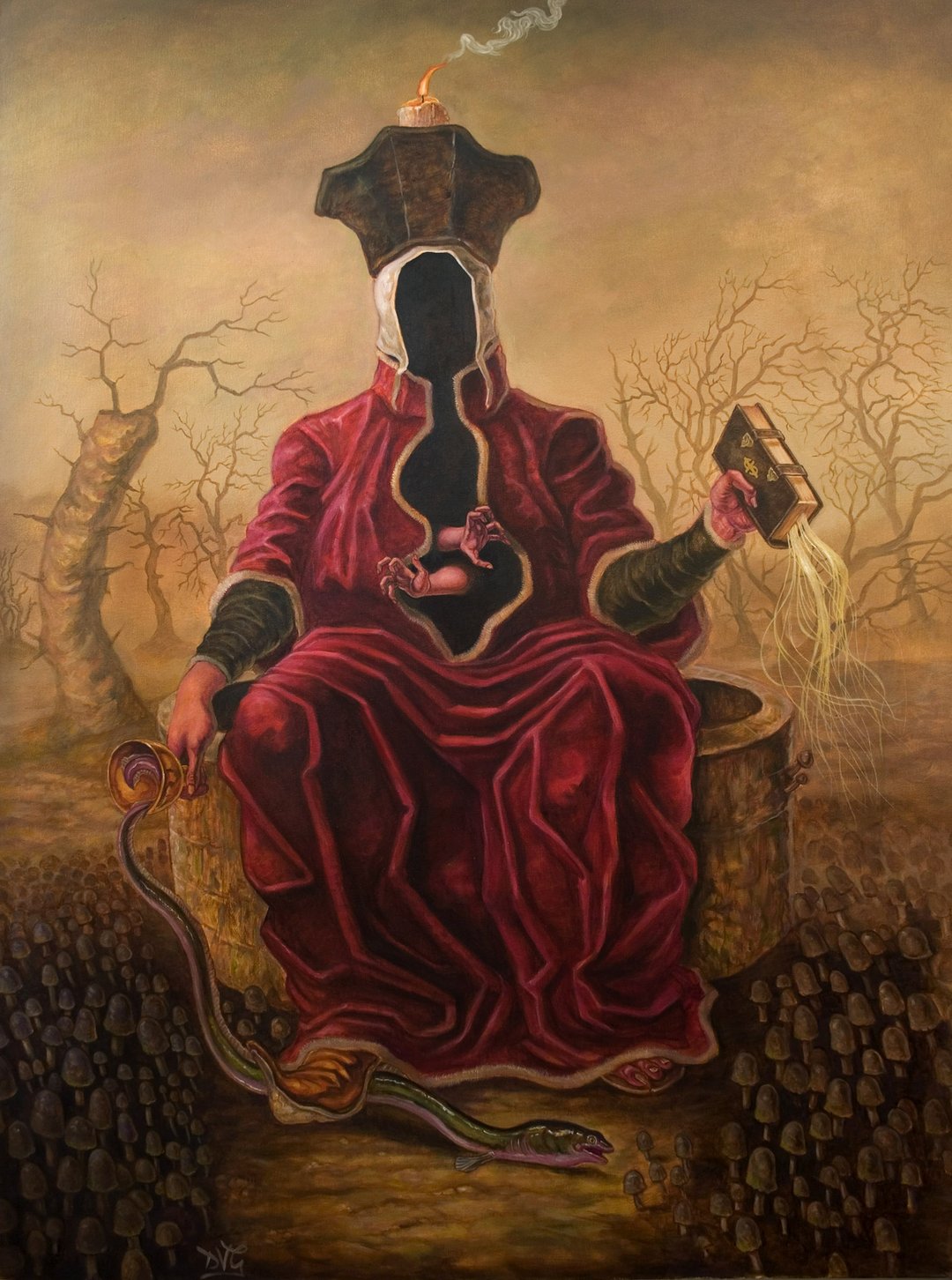 "Necrosurrealist" David Van Gough offers a new body of work that pulls from literary and Biblical narratives in "Paradiso's Fall." Kicking off today at Dark Art Emporium, several new paintings comprise this series. Each painting is dense in both its creatures and references to the cultural touchstones that influence the artist.
"Following directly on from my previous series, 'Paradiso's Fall' utilizes elements from Milton's classic work, and the corruption of Eden as a mythological set piece for his own autumn of years, the fall of man, and the prevailing dark age we live in," the artist says. "Through this series of paintings that are ill omens to the end times. The work is a meditation on mans appetite for self destruction, against the dichotomy of the 'artist's' creative predisposition to deconstruct."
See more works from the show below.